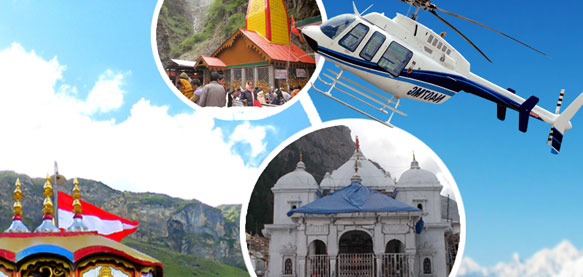 02 Days Chardham Yatra by Helicopter
Duration : 01 Nights / 02 Days
Destination Covered : Yamunotri-Gangotri-Kedarnath-Badrinath
Price : 1,51,000/- per person
Enquiry Now
Read More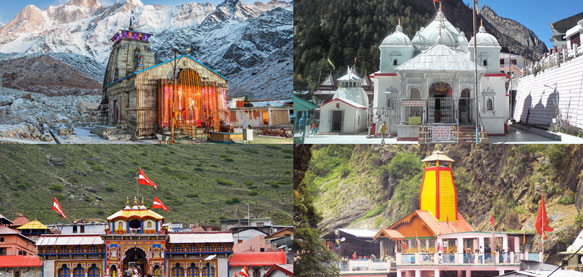 05 Days Chardham Yatra by Helicopter
Duration : 04 Nights / 05 Days
Destination Covered : Yamunotri-Gangotri-Kedarnath-Badrinath
Price : 1,60,000/- per person
Enquiry Now
Read More
Guest Diary
Check out what the people have to say regarding their memorable holiday in India. Hear it from the people themselves and make your plans accordingly.
Best and Pocket friendly Accommodation Service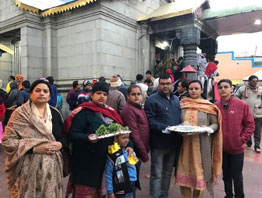 Rita-Mata-Ji
I feel so fortunate that me and my family had the opportunity to go for this prestigious Char Dham Yatra by helicopter. We opted for the 5 days and 4 nights of helicopter journey as it suited our plans of having the Darshan and were also interested in sightseeing of nearby places. Our helicopter journey was started from Dehradun and it was so fun and the views were amazing. I will definitely thank Mr Pilot for the hard work they put in to provide comfortable journey with pocket friendly accommodation and of course the food was delicious. We made our booking very early so we were lucky to book the tickets ASAP.
Date of Travel : June 2019
Places Visited : Kedarnath, Badrinath, Gangotri, Yamunotri
Travelled With : Family
Well Organized Tour with Reliable Helicopter Services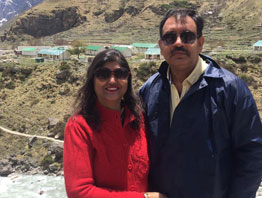 Dharmender Sharma
Om Namah Shivaya! Me and my husband live in South Africa and we were in India to visit our family and we opted for this 5 days and 4 nights of helicopter Yatra to Char Dham from Mr Pilot while we were searching for good and most importantly reliable helicopter service companies for this purpose. Needless to say our journey was so well organised and I would also like to extend my special thanks to our tour representative who made immediate changes regarding our hotel. I am happily going back with a lot of memories and of course the blessings of the lord. Thank you Mr Pilot.
Date of Travel : May 2019
Places Visited : Kedarnath, Badrinath, Gangotri, Yamunotri
Travelled With : Husband
Amazing and Comfortable Journey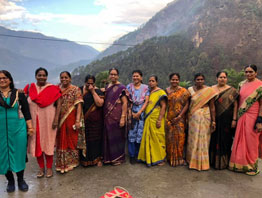 Prabhakar Reddy
We took this ultimate journey via the mode of helicopter. Me and my family consist of my husband and 2 kids (7 yrs and 10 yrs). I was so worried because I read in places that kids should not go for this and it was one of my main reasons for choosing the helicopter way. It was also a fun experience since I had wanted to do this since a very long time. We were taken to all the temples of Char Dham of Kedarnath, Badrinath, Gangotri and Yamunotri along with some amazing sightseeing which my kids enjoyed. The journey was comfortable and our representative was very friendly and cooperated with us. Thanks a lot for this.
Date of Travel : July 2019
Places Visited : Kedarnath, Badrinath, Gangotri, Yamunotri
Travelled With : Family
Most Exhilarating trip of My Life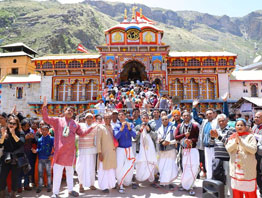 Ranjana Sen
The Char Dham Yatra of 5 days and 4 nights was a boon to us. We were looking for a very good and capable helicopter service provider for sacred journeys. We went in the month of June and just like the weather our trip was also very pleasant. We started our trip from Dehradun and our sightseeing was filled with fun and adventure. This was one of the most exhilarating trips I had ever taken with my family. I would like to thank Mr Pilot for all the services that were provided to us including stay and food facilities and constant customer care support.
Date of Travel : August 2019
Places Visited : Kedarnath, Badrinath, Gangotri, Yamunotri
Travelled With : Family
How to Book
Chardham FAQS
Hotels
Similar-Package
Cancellation