Ever since centuries the Char Dham temples in Devbhoomi Uttarakhand i.e. Kedarnath, Badrinath, Gangotri and Yamunotri has been the most highly revered holy temples for attaining moksha or liberation. This pilgrimage was established by the avid philosopher and Saint Adi Shankaracharya during the 7th or 8th century. This yatra is on every devout Hindu's pilgrimage list and they try to make sure to undertake this challenging journey on the hills to achieve the ultimate freedom from the karmic cycle of birth and rebirth. People embarking on this journey are required to first of all get themselves registered as Yatris.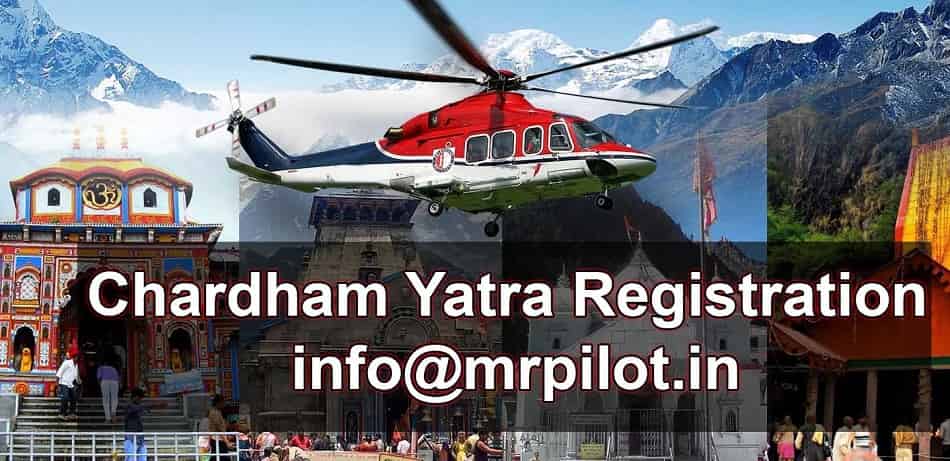 Online Registration for Char Dham Yatra 2020
For the purpose of ease of the pilgrims and getting it registered the government of Uttarakhand ever since 2014 all the devotees have the freedom of getting themselves registered online. After the completion of this online biometric registration procedure everybody doing this will be given a biometric card. This procedure is very simple and user friendly, the steps of which are given below:
Go to one of the several website portals offering this service.
You will be asked for various personal information like your name, email id, mobile number, valid and latest ID proof (Aadhaar Card, PAN card, voter ID, driving license, passport etc.)
After paying the nominal fees your registration will be confirmed and a registration or Yatri card will be assigned to you.
The Yatris are registered to keep them safe in case of any unfortunate situation and keep them on track with the help of a GPS monitoring device.
Offline Registration for Yatra
Even if you don't get the opportunity for getting the registration done online you can get it easily done in the 14 different registration centres which consists of 50 different counters which is put in place for the convenience of the pilgrims. Some counters for biometric registration are located in the following places: Haridwar, Rishikesh, Janki Chatti, Gangotri, Guptkashi, Phata, Sonprayag, Kedarnath, Pandukeshwar, Govindghat and Uttarkashi.
Biometric Registration Counters for Chardham Yatra 2020
| | |
| --- | --- |
| District / City | Bio-metric Location |
| Haridwar | Railway Station |
| Haridwar | Pandit Deendayal Upadhyay Parking |
| Rishikesh | Roadways Bus Stand |
| Rishikesh | Hemkund Gurudwara |
| Uttarkashi | Hina |
| Uttarkashi | Dobata |
| Uttarkashi | Janki Chatti |
| Uttarkashi | Gangotri |
| Rudraprayag | Kedarnath |
| Rudraprayag | Guptkashi |
| Rudraprayag | Sonprayag |
| Rudraprayag | Phata |
| Chamoli | Pandukeshwar |
| Chamoli | Govindghat |
Opening and Closing Dates for Char Dham Yatra 2020
The temples of Char Dham yatra remains open just for a duration of 6 months starting from may and goes on till October. Here are the opening and closing dates for the holy shrines:
Kedarnath Dham – 9th May 2020 – 29th October 2020
Badrinath Dham – 10th May 2020 – 17th November 2020
Gangotri Dham – 7th May 2020 – 28th October 2020
Yamunotri Dham – 7th May 2020 – 29th October 2020
Best Time to Visit
The months of May to early July or pre-monsoon is the most suitable time for Char Dham Yatra. the monsoon time is considered to be ideal for travelling on the hills since the ways are prone to random landslides and flooding situations. If the cold winter months are not a problem for you then you can easily bundle up, be comfortable, safe and complete this yatra during the late winter months of late September to its closing time in October and November.