Ever since centuries the Char Dham temples in Devbhoomi Uttarakhand i.e. Kedarnath, Badrinath, Gangotri and Yamunotri has been the most highly revered holy temples for attaining moksha or liberation. This pilgrimage was established by the avid philosopher and Saint Adi Shankaracharya during the 7th or 8th century. This yatra is on every devout Hindu's pilgrimage list and they try to make sure to undertake this challenging journey on the hills to achieve the ultimate freedom from the karmic cycle of birth and rebirth. People embarking on this journey are required to first of all get themselves registered as Yatris.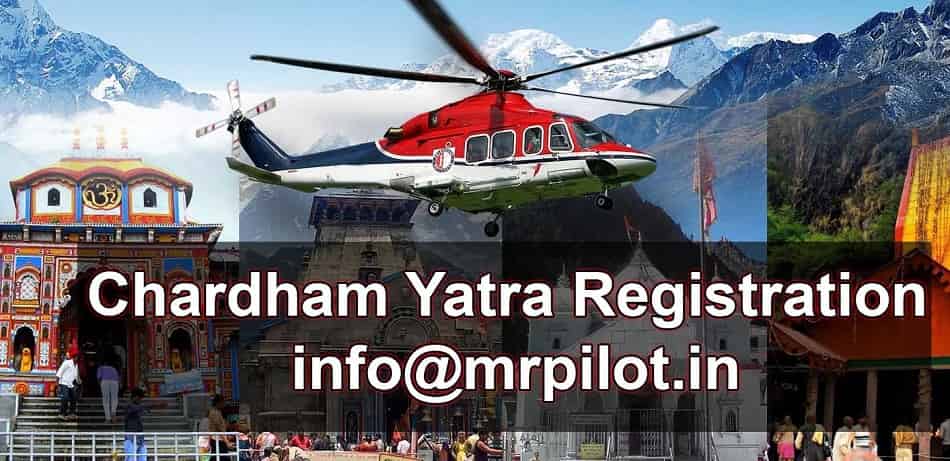 Online Registration for Char Dham Yatra 2020
For the purpose of ease of the pilgrims and getting it registered the government of Uttarakhand ever since 2014 all the devotees have the freedom of getting themselves registered online. After the completion of this online biometric registration procedure everybody doing this will be given a biometric card. This procedure is very simple and user friendly, the steps of which are given below:
Go to one of the several website portals offering this service.
You will be asked for various personal information like your name, email id, mobile number, valid and latest ID proof (Aadhaar Card, PAN card, voter ID, driving license, passport etc.)
After paying the nominal fees your registration will be confirmed and a registration or Yatri card will be assigned to you.
The Yatris are registered to keep them safe in case of any unfortunate situation and keep them on track with the help of a GPS monitoring device.
Offline Registration for Yatra
Even if you don't get the opportunity for getting the registration done online you can get it easily done in the 14 different registration centres which consists of 50 different counters which is put in place for the convenience of the pilgrims. Some counters for biometric registration are located in the following places: Haridwar, Rishikesh, Janki Chatti, Gangotri, Guptkashi, Phata, Sonprayag, Kedarnath, Pandukeshwar, Govindghat and Uttarkashi.
Biometric Registration Counters for Chardham Yatra 2020
| | |
| --- | --- |
| District / City | Bio-metric Location |
| Haridwar | Railway Station |
| Haridwar | Pandit Deendayal Upadhyay Parking |
| Rishikesh | Roadways Bus Stand |
| Rishikesh | Hemkund Gurudwara |
| Uttarkashi | Hina |
| Uttarkashi | Dobata |
| Uttarkashi | Janki Chatti |
| Uttarkashi | Gangotri |
| Rudraprayag | Kedarnath |
| Rudraprayag | Guptkashi |
| Rudraprayag | Sonprayag |
| Rudraprayag | Phata |
| Chamoli | Pandukeshwar |
| Chamoli | Govindghat |
Why is Biometric Registration Compulsory for Char Dham Yatra?
After the devastating flood tragedy of 2013, Uttarakhand government had to face a lot of criticism and this is why the government came up with the idea of making biometric registration mandatory for this divine yatra. What happened actually after that incident is that it was not possible to find out the details of the victims who were stranded in the natural disaster and so families could not get in touch with their known ones. So next year when Yatra started, the government made it compulsory for everyone to register themselves for Char Dham Yatra so that the officials can track the records of pilgrims covering this holy yatra.
Note: If you are thinking of visiting the shrines of this holy circuit then do not forget to register yourself first.
Documentations required
You can register yourself either online or offline by attaching some of the required documents and below mentioned are the list of documents needed for this procedure.
A verified phone number.
ID Proofs like PAN Card, Aadhar Card, Voter ID Card, Passport or Driving License.
Can this registration be done offline?
Yes, it is very understandable that some of the travelers plan their trip suddenly and in a hurry, they don't prefer or forget to do online registration so in such a case, they can register themselves offline. There are various centers established where you can go and complete the registration procedure. Check out the list of centers allotted for offline registration.
Online Registration Process
Yes, one can register himself/ herself for Char Dham Yatra by sitting at home also, as this facility is available online too. We understand that everyone is busy nowadays and doesn't like spending much time standing in a queue so keeping this thing in mind, biometric registration has been made online too. All you need to do is to visit the website and follow some of the easy steps for this registration.
Note: If you are embarking on this religious tour for the first time then you might face certain issues in filling up the details so be careful and complete the procedure step by step.
Step by Step guide to fill the registration form
Follow these steps carefully and the way it is stated below.
Step 1: Visit the official website of Chardham Yatra i.e. https://www.chardhamtour.in/
Step 2: When you open the page you will find two options on the upper right corner – Sign In and Register so you need to click on register.
Step 3: After this click, a new page appears that contains the registration form. Fill the details and then on completion click on register.
Step 4: A new window will appear with a message popping out " Click the activation link within 24 hours to activate".
Step 5: Put your registered E-mail ID and then click on the activation link for a successful activation. You will be receiving the log-in credentials on the same E-mail address.
Step 6: After the successful activation process, log in yourself by putting the log-in details which you had received through the mail.
Step 7: After you complete the registration process, a new page will appear containing essential instructions. Read them carefully and then continue with the booking procedure by clicking on the booking tab.
Step 8: Now in the next window, fill the details of your journey like the number of travelers, temple name and the date on which you are visiting that particular shrine.
Step 9: After filling up all the asked details, click on proceed.
Note: Kindly be careful while filling the dates of visiting.
Step 10: A new page will appear where you can make some corrections between the timing and dates of the temple visit (if you are visiting two or more temples).
Step 11: Attach the necessary documents of the pilgrims visiting and you are advised to upload a very clear picture of the documents or else it will not be considered.
Step 12: this is the final step of registration where you need to do the payment of INR 50 per person and this is how you are done with your registration. You will receive the registration number and receipt on your registered E-mail ID.
Opening and Closing Dates for Char Dham Yatra 2020
The temples of Char Dham yatra remains open just for a duration of 6 months starting from may and goes on till October. Here are the opening and closing dates for the holy shrines:
Kedarnath Dham – 9th May 2020 – 29th October 2020
Badrinath Dham – 10th May 2020 – 17th November 2020
Gangotri Dham – 7th May 2020 – 28th October 2020
Yamunotri Dham – 7th May 2020 – 29th October 2020
Best Time to Visit
The months of May to early July or pre-monsoon is the most suitable time for Char Dham Yatra. the monsoon time is considered to be ideal for travelling on the hills since the ways are prone to random landslides and flooding situations. If the cold winter months are not a problem for you then you can easily bundle up, be comfortable, safe and complete this yatra during the late winter months of late September to its closing time in October and November.